Judgment Enforcement Riverside County, Judgment Enforcement San Bernardino County, Judgment Enforcement Orange County, Judgment Enforcement Los Angeles County, Judgment Enforcement San Diego County, other counties as well.
Enforcing Civil Money Judgments and Serving Legal Papers
To submit information about your judgment, kindly scroll down to the form at the bottom of the page.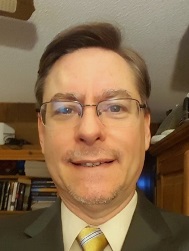 I enforce state and federal court judgments (minimum $8,000 with interest, no consumer debt) throughout Southern California.
I started working in courthouses in 1987, when I was 25. By 1994 I had worked in more than 100 courthouses in Texas and Tennessee, and had abstracted more than 100,000 public records. I trained dozens of employees and wrote training documentation. I developed an indexing procedure that cut 30% off the abstracting time needed in certain counties.
I have a certificate in Professional Investigation from Boston University. Since 2011 I have been a member of the
California Association of Judgment Professionals
, the premiere organization of its kind in the country. I take a methodical approach to locate judgment debtors, identify assets, create a feasible enforcement plan, and work the plan. I keep my judgment vendors updated with status reports.
In 2014 I became a registered process server (Riverside County #1562).
---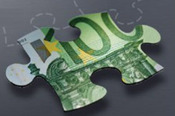 Have a judgment you'd like me to consider
purchasi
ng? Kindly
fill out the form
located at the bottom of this page.
Disclaimers
I am not an attorney and I do not provide legal advice or representation, nor am I licensed to perform investigations for others.

If you are a debtor, any communication between us is part of an attempt to collect a debt and any information obtained will be used for that purpose.
Most judgment creditors believe that their judgment is worth the dollar amount that is printed on it. In reality most judgments are difficult or impossible to enforce. Even those that are enforceable can take years to enforce. Some will have to be compromised for less than the face value plus interest.
I have to be very selective about the judgments that I accept for enforcement. Don't be offended if I don't accept yours. Maybe someone else will.
Since I am not an attorney, I do not represent you in court or in any other way.
I purchase your judgment from you in exchange for a fraction of any net recovery
. Once I buy your judgment from you, it is mine, and I am therefore legally entitled to file papers and appear in court to attempt to enforce the judgment. The law requires me to have an "absolute" assignment of your judgment.
I retain the right to give your judgment back to you for any reason whatsoever, including:
I discover that you significantly misrepresented one or more important facts about your case.
Despite diligent effort I'm not able to find assets that can be levied to satisfy the judgment.
Other cases have taken more time than expected and I can't give the judgment I bought from you the attention it deserves.
Credentials and Endorsements
---
As a member in good standing, I follow the guidelines recommended by the California Association of Judgment Professionals. You can read about them at

https://cajp.org/membership

.

---

I was honored to be selected for the 2015 CAJP Enkelis Award for Outstanding Professional Development in a new judgment enforcer.

Richard L. Enkelis, Esq.

(

1943 - 2008

) wrote and lectured extensively on enforcement of judgment issues as well as other creditor remedies. He was the first honorary member of the California Association of Judgment Professionals and served as the advisor to its Board of Directors. CAJP gives this award to only one member each year.

---

---
Endorsements
These endorsements are from real people. Contact information will be provided to
serious inquirers. Click here to skip down to the form where you can submit your
judgment for evaluation.

For 35 years I possessed a Top Secret security clearance with the DOD. Among other
duties, I conducted and supervised national security background checks and criminal
investigations on base, interfacing with ATF, FBI, DEA, CIA, and various other agencies
and contractors. I would highly recommend Gregg for any position of trust and security.
Impeccable integrity is a rare trait. I have met only a handful of investigators who show
the exceptional integrity, intelligence, tenacity, eye for detail, writing ability, and work
ethic that Gregg Roberts exhibits. All these ingredients are necessary for success in his
very difficult business. If he can't enforce your judgment, it probably can't be enforced.
Oscar Grahn, Ret., USAF
Formerly with Detachment 1315 Duluth IAP, Minnesota
Air Force Office of Special Investigations

I made a business loan to a relative who defaulted on the debt. The debtor made
payments for a while but then stopped. I was not willing to let it go without a fight. Gregg
was able to find a bank account with $2,900 in it and have the sheriff seize that money. I
would not have known how to do that, and I don't have a lot of free time to teach myself.
The judgment debtor eventually told me that the bank levy had caused her some significant
trouble and she would never put money in a bank again. So I guess it will be even harder
to collect the rest of the judgment. Time will tell. But I'm happy to have gotten something
rather than nothing. At least this debtor did not get off completely scot-free after ripping
me off. That's probably what would've happened if I hadn't found Gregg and trusted him to
do something with this judgment. I am happy with Gregg's work and I highly recommend
him to anyone who doesn't have the time, knowledge, or inclination to struggle with the
system.
Frank P., Victorville, CA

I feel confident in selecting Gregg Roberts as a judgment recovery specialist for my case.
His experience as a researcher, combined with his knowledge of the court system are
what led me to choose Gregg. He provides me with regular updates and I continue to be
impressed with the information he uncovers about my judgment debtor. I also
appreciate that he "looks before he leaps," making sure he's on solid factual and legal
ground before submitting motions to the court. I would highly recommend Gregg to
recover a judgment.
Deanne C., Palm Desert, CA

I have known Gregg for some years as a fellow member and colleague in California
Association of Judgment Professionals (CAJP). Gregg exemplifies the highest standards
CAJP strives to attain in an exacting business that requires equal measures of
persistence, knowledge, precision, experience, and professionalism. Gregg's background
in court records makes him a "go to guy" when you need someone to take over your
case and steer it through sometimes counterintuitive court documents and procedures.

An organization like CAJP survives not only on dues and other sources of revenue, but
on selfless members who volunteer their time. Not only has Gregg stepped forward to
assist with our book project and information technology upgrade, but he often steps in
on our internal discussion forum to help people find legal references. The wellspring of
professional expertise and collaboration he brings to judgment enforcement truly is
extraordinary. Gregg would be one of my first choices for judgment enforcement or
service of process.
Bill Buchanan
Member, California Association of Judgment Professionals
Retired Special Agent, Federal Bureau of Investigation
http://lodestarjudgment.com
Mill Valley, CA

I know thousands of enforcers, and I now use only the best ones. Despite the best
efforts of some people in the field, judgment enforcement continues to be a bit like the
"Wild West." Too many amateurs take assignment of judgments, but do nothing with them,
then disappear. Gregg Roberts is different. I've been a professional colleague of his for
three years, and he has always impressed me with his dependability, clear communication,
knowledge, and lack of BS. You can count on him to either do what can be done to
enforce your judgment, or tell you why he can't (and refer you elsewhere if you like).
You might be disappointed in the court system's ineffectiveness, or that your debtor has
no assets that can be seized to satisfy your judgment. But I doubt you'll be disappointed
in Gregg.
Mark Shapiro, http://www.JudgmentBuy.com, http://judgmentbuy.blogspot.com/

I've been a close friend of Gregg Roberts since 1984. We've worked together on several
projects involving writing, research, or information technology, including public records
reporting in Austin and Houston. He enjoys helping people and conducts himself with
high integrity. I once loaned him a large sum of money, which he repaid on time with
interest. I've been mentoring him in the business of judgment recovery. He is one of
the smartest people I've ever met, and a go-getter. He is destined to go far in this
business.
William E. Fason, Private Investigator, Process Server, Judgment Enforcer
Founder of the Office of Judgment Enforcement, Houston Texas, http://oje-tx.com
Author of Sun Tzu and the Art of Judgment Collection: Killer Strategies to Successful
Recoveries, and The Low-Down on Judgment Enforcement in Texas

In 2014-2015 I had the honor and pleasure of working with Gregg Roberts as the editor
of my first published book. Since we live in different states, I did not get the opportunity
to meet him before paying him in advance for his services. Not only did he live up to his
commitment when it would have been difficult for me to force him to do so, but he
exceeded my expectations. I could not have imagined beforehand the level of attention
that Gregg would end up paying to every line of text. He helped me raise the accuracy,
clarity, and engaging quality of the whole book. His high standards forced me to rethink
various issues of presentation, credibility, audience expectations, and successful marketing.
At times I was annoyed by Gregg's perfectionism -- and now I'm grateful for it. Your
judgment debtor will probably be annoyed too, when Gregg goes after him. Everyone
deserves this level of quality in their business dealings, but few of us are lucky enough to
get it.
Julia Nelson
Author, The College and Career Success Bible for Those with Physical Disabilities
http://careersuccessbible.com

I am delighted to recommend Gregg Roberts as a judgment enforcer. I have been Gregg's
associate for approximately four years in various activist causes. He is widely respected as a
first-rate researcher, a hard worker, and a man of loyalty and integrity. He bases his
decisions on fact and hard work, and if the tools required for solving a problem do not yet
exist (including software tools) he will create them. I recommend him highly to anyone
seeking a judgment enforcer.
Graeme MacQueen, Ph.D.
Crime analyst and retired university professor (Peace Studies, Religious Studies)
McMaster University, Canada

_
Phone: 951-330-4450
Fax: 951-665-6144

I am not an attorney and I do not provide legal advice or representation, nor am I licensed to perform investigations for others.

If you are a debtor, any communication between us is part of an attempt to collect a debt and any information obtained will be used for that purpose.